Activities
The Sierra Nevada offers diverse climatic, floral, and fauna environments, ranging from snowy mountain peaks to hot sandy beaches.
Around the hostel
Birdwatching
From the hostel, you can witness the morning presence of toucans, monkeys, butterflies, and a variety of birds just a few meters away. Our knowledgeable local guide, Fleider, will eagerly showcase the ever-changing nature of the Sierra Nevada, demonstrating his remarkable talent for bird calls throughout a private tour during which you will learn the particularities of each species you come across.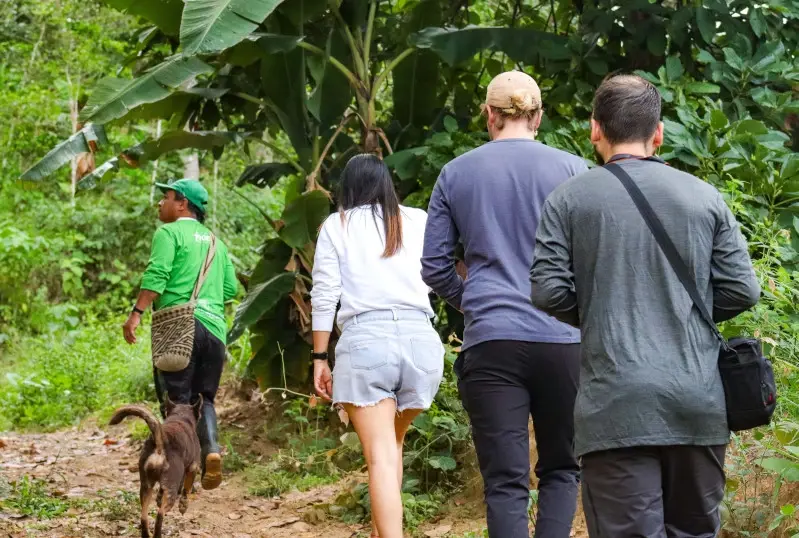 El Jaguar waterfall
A pleasant 1.5 hour walk from Mano Verde leads to El Jaguar waterfall, a magnificent natural wonder within the Sierra Nevada. Standing at over 100 meters in height, it is one of the region's tallest and most awe-inspiring waterfalls. Notably, these cascades hold great significance for the local population as it is part of a sacred site for the indigenous community.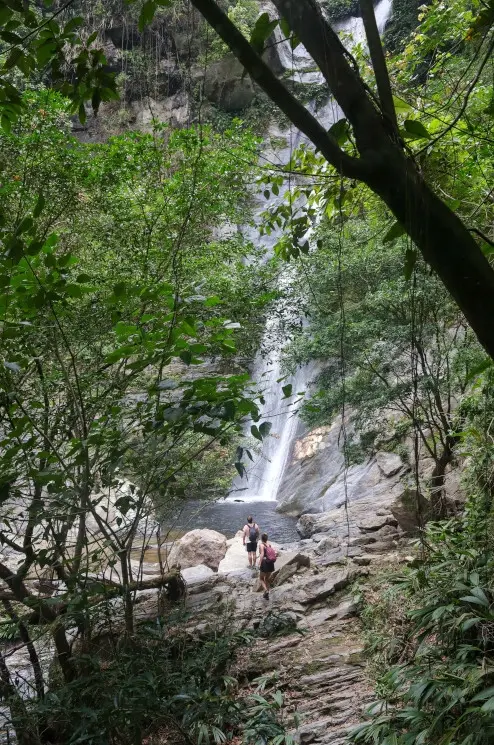 Cerro Kennedy
Mano Verde serves as an excellent starting point to reach the neighboring Cerro Kennedy that will provide an unforgettable experience. In under 5 hours, you can hike a 14 km trail, ascending 1000 meters and observe Colombia's highest mountains from the summit of Cerro Kennedy. Spending the night at the summit is highly recommended, as it offers the opportunity to witness a breathtaking sunrise, enhancing the beauty of this remarkable adventure.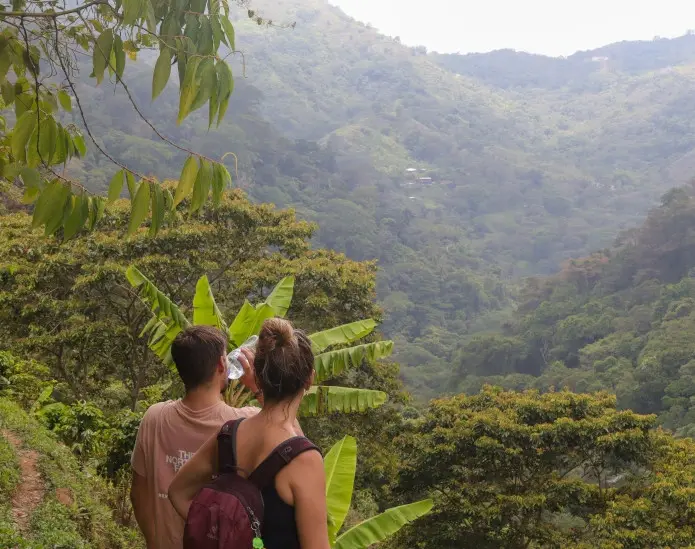 Miradores
La Y : There is a beautiful view on the Sierra Nevada from La Y's pool bar. The bar only serves drinks and closes at 6 p.m. Vista Nieve : While you can enjoy the sunset from the hostel, Vista Nieve, a coffee farm nearby, offers a different perspective. Los Pinos : The location, named after the two pine trees there, gives a breathtaking view of Minca and Santa Marta.
Just chilling
Alternatively, you can simply relax at the hostel in one of our hammocks, taking in the scenic view and soothing sounds of nature while savoring the coffee grown on the property.
Around Minca
Finca La Victoria
La Victoria is a coffee farm that has been running near Minca since 1860. You can visit the farm and learn about the entire coffee making process every half an hour. The tour lasts around 40 min at the end of which you can enjoy a freshly-grounded cafe or a meal.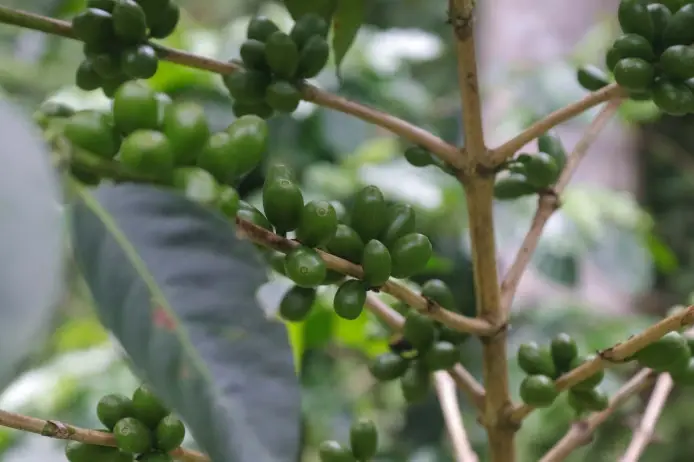 Waterfalls
Very popular waterfalls, such as La Marinka, Cascada Escondida, and Pozo Azul, are easily accessible on foot from Minca. You can hike to any of these waterfalls from Minca and enjoy a refreshing experience just like the locals who often visit these places to cool off at the end of the day and on weekends. Please note that all these locations are situated on private lands, and an entrance fee of a few thousand COP will be required to access the waterfalls.